Cosmetic Manufacturers In Nalagarh – Cosmetology industry has seen a crucial development throughout the years & turned out to be the frontrunner against all odds. As you all are aware of the consequences of the COVID-19 affected humanity and how people sustained out of this pandemic. Throughout the lockdown, some people preferred to groom themselves & some thought they will get back on track after the lockdown ends. So, here in this blog, we are going to tell you about Cosmetic Manufacturers In Nalagarh.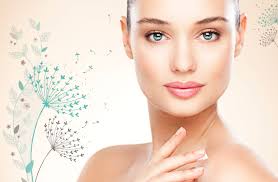 To sustain in the cosmetic industry we have increased our resources & integrated technology to remain steady in the pharmaceutical market. Our belief to be the prominent global cosmetic company; enhancing customer's faith in the quality. Superiority not only in our products nonetheless Ayurvedic healing. We have emerged as the prominent Cosmetic Manufacturers In Nalagarh
For further information regarding Cosmetic Manufacturers in Nalagarh, feel free to call us at +91 9041480773, +91 8725080023, or email us at vivecosmetic@gmail.com
Best Custom Formulation Cosmetic Manufacturers, Fortune Labs
Vive Cosmetics Offers to Our Customers Best Custom Formulation Services. If you are thinking of setting your foot into the custom formulation manufacturing business then nothing could be better than Vive Cosmetics. We are a squad of the capable health center and experts who constantly works for the formulation of cosmetics products according to your provision.
Depending on the necessities of our customers, we get used to the manufacturing progression. Hence, get a broad range of products. Furthermore, Vive Cosmetics will also make the product according to your field of interest that will be comprised of the same traits as our product range. Thus, if you are looking for your customized products rather than opting for a product range.
Cosmetic Third Party Manufacturing Facilities In Nalagarh
As the renowned Cosmetic Third Party Manufacturers in Nalagarh, Vive Cosmetics provides many cosmetology perks to all those who link with us. Our company's complete facilities will permit all the other linked cosmetics companies and associates to do trade with effortlessness. Consequently, join hands with Vive Cosmetics to get the brilliantly manufactured range of cosmetic chemicals and personal care products.
Our third party facilities have assisted many other cosmetics businesses to manufacture their brand portfolio. The effectiveness of all the products we manufacture is exceptional. With the rising mandates of cosmeceutical products in the market, we are working hard to be an exceptional manufacturing company forever.
Vive Cosmetics has invested remarkable hard work in formulating the modern skin and hair care products in the market. Therefore, we provide a superlative range of
Skin creams
Oil
Makeup products
Men's hair products
Baby cream
Lotions, etc.
Furthermore, all these reasonably priced products are being manufactured for our customers.
Quality Study & Precise Research of Cosmetic Products in Nalagarh
Being the liable Cosmetic Manufacturers in Nalagarh, it is our responsibility to appear for the –
Lab performance as per GLP principles
Internal examine on latest cosmetic products
Constancy test on all products
Thickness test
PH balance test
No Animal testing is allowable
Maintaining the natural excellence of every product
Turning out to be the Cosmetic Manufacturers in Nalagarh
Pharma entrepreneurs who are enthusiastic about the big business establishment plan in this industry look for companies that can assist them in third-party services for cosmetic products. All your quests end with Vive Cosmetics in Nalagarh. We are the paramount manufacturing company in Nalagarh, which is serving in creating the superlative quality of Cosmetic Branded products. Furthermore, our company is extremely recognized for the manufacturing and exporting of the products which us diverse from other companies in the industry
In fact, our company has a modern manufacturing unit with all the superior techniques and equipment for conduct the vast manufacture of cosmetic products in, unlike ranges and sizes. Also, the manufacturing unit at Vive Cosmetics is sticking to the main beliefs of lean development and we guarantee to distribute all the products with the finest packaging on time.
Contact Details
Name – Vive Cosmetics
Address – Plot No. 773, Sector 82, JLPL, Ind. Area, Mohali, Punjab
Phone no. – 9041480773
Explore More Private Label Cosmetic Third Party Manufacturing Services: