Toothpaste Manufacturers in India – Toothpaste is the paste made using different components such as fluoride, colors, flavors, herbs, salt, charcoal, and many others as well. In India, you will get to find several companies who have indulged in the production of Toothpastes. With all the care and proper production process, Vive Cosmetics is the Leading Name as the Toothpaste Manufacturers in India. We manufacture an effective Oral care Range in India as per the requirements of our associates. So, get in contact with us to enjoy the private label manufacturing services for toothpaste in India.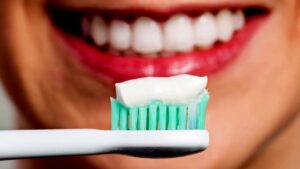 Vive Cosmetics manufactures the best toothpaste in the herbal category and gel-based categories. Different sized toothpaste is being manufactured by our company to complete the growing concerns and demand of the market. In fact, the ingredients that we are using for the manufacturing of the toothpaste in our unit do not cause any harm to your teeth and dentists have been recommending our toothpaste to cure sensitivity, cavities, or any other oral problem regarding teeth. Vive Cosmetics also guarantees to distribute huge production of toothpaste in different parts of our country on time. To get more detailed information; do give us a call on 9041480773 or drop us an email at vivecosmetic@gmail.com.
Quality Features of Toothpastes Manufactured by Vive Cosmetics in India
With the chance of getting cosmetic private label manufacturing services, our company is continuously growing its hand in all the segments. We have now come up as the leaders for manufacturing, distributing, and supplying of the best Toothpaste in India. Here are some quality features of the Toothpaste that we manufacture –
Firstly, the toothpaste which Vive Cosmetics Manufactures is based on Fluoride (White) and gel. FDA has approved our variety of flavors and ingredients for your healthy teeth.
Secondly, we manufacture toothpaste which is correct for daily use and helps in effective cleaning of the teeth with herbal ingredients and rich bubbles.  
Thirdly, the toothpaste by Vive Cosmetics is of original quality and yet supplied at the most affordable range in the market
Moreover, Vive Cosmetics supplies Gel Toothpaste, Fluoride Toothpaste, Herbal Toothpaste, and Kids Toothpaste based upon the private labeling for our clients across India.
In fact, we are using all the rich ingredients such as Basil, Neem, Lodhra, etc. which helps in fighting tooth decay, plaque, etc.
The toothpaste by Vive Cosmetics gives 100% long-lasting protection and helps in the strengthening of the tooth enamel and keeps our gums healthy. So, contact us now to get the most refreshing toothpaste in India.
Concerns as Private Label Manufacturing Company of Toothpastes in India
Being the top Private Label Manufacturing Company for Toothpastes in India, you can contact Vive Cosmetics now for the best services. We are on a continuous mission to supply our third party and private label services in all the quality approved cosmetics range. We have adopted methods to build products with complete care and safety. So, all our associates who contact us for the manufacturing of Toothpastes in India shall get a wide range of products timely. Our partners do not have to build their own manufacturing unit and thus, we are helping them in saving huge investment costs. So, in this way, we will be able to set up a good name in the market and help our associates to earn profit genuinely.
Considering Vive Cosmetics As The Top Toothpaste Manufacturers in India
We, at Vive Cosmetics, are considered to be the leaders in the market for manufacturing, supplying, and exporting toothpaste in India. Our company offers the toothpaste which is perfect for the sensitive teeth and gums under the third party services and private label manufacturing. You will get a complete solution by Vive Cosmetics under roofs such as research, development, final production, and packaging. Moreover, Vive Cosmetics also helps the associates in establishing their brand in the market. ISO, GMP, WHO, and DCGI has given us certification for our manufacturing unit and the toothpaste in India.
As the Topmost responsible wholesale Manufacturers for Toothpaste; Vive Cosmetics supplies natural and unadulterated toothpaste. We are known for bringing the best and effective Oral Care Range Across India.
Contact Details
Name – Vive Cosmetics
Address – Plot No. 773, Sector 82, JLPL, Ind. Area, Mohali, Punjab
Phone no. – 9041480773
Explore More Private Label Cosmetic Third Party Manufacturing Services: