Baby care
Name
Baby creams
Baby lotions
Baby shampoo(sulphate free)
Baby face wash(sulphate free)
Baby soap(Syndet Base)
Baby bubble bath
Baby hair oil
Baby massage oil
top to toe wash
Baby sunscreen
Baby Care Products Manufacturer – The market for baby care products in India is a good growing market over the last few years. There is constant growth for these products in the market. The Baby Care product range consists of many products for skincare, haircare, baby food, toiletries (wipes and diapers), baby convenience and other safety products. Vive Cosmetics is the leading Baby Care Manufacturers in India with a wide range of product lists. Well, if you are looking for business investments in India, this sector can help you to earn high profits. So, invest in Vive Cosmetics now.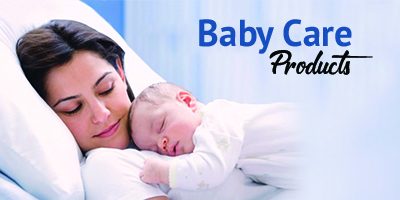 We know that the skin of babies is delicate and soft and thus it needs proper care and nourishment. So, get our brilliantly manufactured baby care range to nourishing the skin of your babies. Vive Cosmetics has gained the trust of the customers across the country as the best reliable third-party manufacturers for the baby care range in India. For getting in touch with us and to know our product range, give us a call on 9041480773 or drop us an email at vivecosmetic@gmail.com.
Why do all Babies require special skincare and cosmetic products?
Babies have very sensitive and soft skin which needs special care and nourishment. Every parent wants to use better quality products for their kids which are safer for their delicate skin. Products that are less likely to cause any irritation on the skin are likely to be preferred by all for the babies. Any company that is legally registered under the portal for manufacturing Baby Care products in India takes extra care and precautions while developing this range. Baby's skin is more delicate and thinner than the skin of an adult. Thus, the baby products should be manufactured by using the mild cleanser that protects the natural balance of the skin. Moreover, the baby's skin may cause irritation or allergy if their products contain perfume, harsh soap, or alcohol. Thus, all the manufacturing companies should make sure that all the products they manufacture in their unit have a lower level of fragrance.
Vive Cosmetics is one such Third Party Manufacturers in India which formulates the best caring range of baby products. You can definitely associate with us to get our quality assured product range.
Why it is important to choose the Right Baby Product Manufacturing Company in India?
As this market industry is having a successful growth, many new companies are emerging in the market as wholesalers of the baby care range. So, it becomes important to choose the best company that manufactures top quality products for the baby care cosmetic range. Here, we have mentioned some benefits that you can avail by connecting with such manufacturing company in India –
Firstly, you don't have to take tensions for the quality measures of the products as these companies give you the best from the market.
Secondly, the manufacturers offer all the products and services on time always.
Thirdly, you might get special discount offers on ordering the baby care range in bulk.
Further, you do not have to do any special efforts as all the manufacturing processes are done by these companies only. Moreover, you don't have to invest large amounts on the manufacturing units and warehouses.
So, these were some benefits that you can get for associating with a Baby care manufacturing company in India. You can rely on Vive Cosmetics for services and better quality baby care range in India. Now you have a chance to associate the best baby care manufacturers or wholesalers for yourself.
Why Vive Cosmetics is the Top Baby Care Manufacturers in India?
With the increasing demand for a better quality range of baby care products, people want themselves to connect with Top manufacturing Company. Our company does not compromise with the manufacturing of the products and thus we use all the top class raw materials for the best end result. We have a team of experts who supervise the manufacturing process of all the baby products and thus, produce a 100% satisfactory range of products. Moreover, while making the baby products, we do not use any chemical and no animal is harmed for its testing. Vive Cosmetics is capable of manufacturing bulk orders of GMP and WHO certified baby care range in India. So, join Vive Cosmetics to get the best quality of Baby creams, lotions, shampoo, face wash, soap, hair oil, bubble bath, massage oil, sunscreen, etc.
Contact Details
Name – Vive Cosmetics
Address – Plot No. 773, Sector 82, JLPL, Ind. Area, Mohali, Punjab
Phone no. - 9041480773