Cosmetic Manufacturers In Mumbai – Vive Cosmetics uses all the chemical-free raw materials for formulating the best range of personal care and cosmetic products. So, with our specialty in this industry, we are expanding our services as a private label manufacturing company in Mumbai as well. Vive Cosmetic is among the top Cosmetic Manufacturers in Mumbai, and thus we are offering the services to all the interested business seekers over there. So, if you want a profitable investment in the rapidly growing cosmetology market in Mumbai, join your hands with Vive Cosmetics now.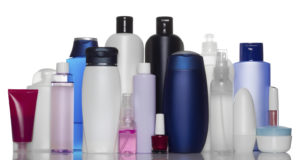 We are the leading manufacturers and suppliers of the chemical-free cosmetic products in Mumbai. Moreover, you can get a quality range of products at an affordable price and start a successful business in Mumbai. All the people looking to start their own business, then investing in the cosmetic product range can give you a lot of benefits and monetary benefits. So, you can call us on 9041480773 or send an email at vivecosmetic@gmail.com.
What are the unique features of Vive Cosmetic as compared to other companies in Mumbai?
Vive Cosmetic is the leading manufacturers, exporters, and suppliers of the cosmetics and other grooming products in Mumbai. Moreover, Our company is capable of formulating a wide range of effective products which are of the best composition the chemical-free raw materials. So, with the help of our stable team, we are successful in making the products with the best quality and integrity. Also, our manufacturing unit offers stabilizing agents, conditioning agents, and preservatives for color cosmetics and other grooming products. All those looking for higher business opportunities in Mumbai to start in the cosmetic industry, then Vive Cosmetics are the best company. We are offering several opportunities as cosmetic third party manufacturers and private label manufacturers in Mumbai. The main aim of our company is to create a vast customer base by offering pocket-friendly product prices. So, here are some features of Vive Cosmetic such as –
Huge manufacturing infrastructural units
Advanced and innovative machinery for production
Large quantity production capacity
Affordable range of pocket-friendly products
Special Storing warehouses
Advanced packaging quality material
Distributing networks all across the country
Different Cosmetic product range we deliver in Mumbai
Vive Cosmetic has 7 different ranges in the skin and hair care industry in Mumbai, this includes –
Skin Care Range – this includes facewash, gel-based face wash, cream-based face wash, creams, moisturizers, sunscreen, skin whitening lotion, face pack, cleansing milk, skin toner, lip care, bath and shower products.
Hair Care Range – This range includes all the products used for having healthy and nourished hair such as serums, shampoo, conditioners, and hair oil.
Men's Grooming Range – This range is specially produced for all the men which include face wash, creams, body wash, shower gel, beard grooming products, and hair styling products.
Baby Care Range – This range is specially made for the delicate skin and hair of babies and includes products such as cream, shampoo, bubble bath, soap, lotion, sunscreen, etc.
Facial Kit – The facial kit has different products of premium quality. This range includes Gold facial kit, Diamond facial kit, Charcoal facial kit, Pearl facial kit
Oral Care – Our oral care is the best care for teeth which includes toothpaste, and menthol mouth was.
Oil Range – This range includes the Hair and skin serums, butter, hair oil, etc.
Why Our Company is on the Top as Cosmetic Manufacturers in Mumbai?
Vive Cosmetic is an established Cosmetic Manufacturing Company in Mumbai. So, our production unit is verified by the GMP-WHO guiding rules. We offer our products in all the other states in India for better business start-ups. Also, we have created a stronghold in the cosmetology market in Mumbai and deliver all our products in all the regions over there. Moreover, we pursue perfection to bring beauty and personal care products at an affordable and genuine price.
Consequently, we give our customers all the essential range of cosmetic products for use and business purposes as well.
Contact Details
Name – Vive Cosmetics
Address – Plot No. 773, Sector 82, JLPL, Ind. Area, Mohali, Punjab
Phone no. – 9041480773
Explore More Private Label Cosmetic Third Party Manufacturing Services: