Bhringraj Hair Oil Manufacturers In India – Being a reputed company, Vive Cosmetics is a well-known and trusted company that manufactures and supplies a wide range of cosmetic products. If you are searching for the Top Bhringraj Hair Oil Manufacturers In India then stop searching anywhere because Vive Cosmetics is the right place for you. Our company has been working in this field for several years and now become one of the top companies in India.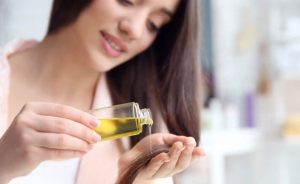 Bhringraj is a "king of herbs" and it solves hair care problems which include hair fall or premature graying. Also, since ancient times its herbal oil is used in Ayurveda for several purposes. This bhringraj herb is also known as False Daisy and it belongs to the sunflower family and grows in moist areas like India, Brazil, and Thailand. There are two types of the bhringraj herb that exists – one plant yields yellow flowers, as well as white flowers. Apart from this, both varieties of flowers are used to prepare the oil but the most type that is preferred is the white-flowered bhringraj plant. According to the studies, the oil of bhringraj increases blood circulation to the scalp and roots, which boosts hair growth. Bhringraj oil activates the hair follicles, which enhances hair growth. For better results, massage this oil for 10 minutes in a circular motion.
If you are seeking the Best Bhringraj Hair Oil Manufacturers In India then Vive Cosmetic is the best trader and dealer of bhringraj hair oil. Here are the contact details of our company, you can call us at 9041480773 or drop us an email at vivecosmetic@gmail.com.

What are the Benefits of Bhringraj Oil?
This oil has various benefits and it is very high in calcium, iron, magnesium, vitamin E, and vitamin D. Also, its leaves are very useful and used as a liver cleanser and it acts as a hair tonic. Bhringraj oil is mainly used for hair problems like hair fall, dandruff, and premature graying, as well as strengthening hair. Following are the benefits are given below:
Promotes hair growth
Prevents hair fall and baldness
Treats dandruff and dry scalp
Slows down hair graying
Treats scalp infection
Nourishment of the hair
Liver cleanser
Aids for healthy skin
Relief from headache
Improves eyesight
Reduces stress and improves sleep pattern
Improves memory
What is the Market Size of Hair Oils?
As we all agree, the demand for hair oils is very high and it is rising day by day immensely. The global market size of hair oils was USD 4.31 Billion in the year 2021. Also, this is expected to register a revenue CAGR of 3.8% during the forecast period. Hair oil demand is rising to treat damage and hair fall as well. Also, increasing demand for hair growth-promoting oils is a key factor expected to drive market revenue growth of the market.
Furthermore, oils are made with natural ingredients like Bhringaraj, Amla, Haritaki, Neem, etc., and are free from harmful substances like sulfate and parabens. If you are seeking Bhringraj Hair Oil Manufacturers & Suppliers in India then don't look further because Vive Cosmetics is the right platform for your business. Also, our company is also known as the Best Private Label Bhringraj Hair Oil Manufacturer In India.
Why Peoples Choose Us As The

Top Bhringraj Oil Wholesale Supplier and Manufacturer in India

| Vive Cosmetics?
Vive Cosmetics is a leading and one of the Top Bhringraj Hair Oil Manufacturers and Exporters In India. Our company produces high-quality cosmetic products that are very natural, pure, affordable, and have no side effects. Also, our company manufactures hair oils with high-quality ingredients that promote healthy hair growth, stops premature graying of hair, and relieve your scalp of bacterial infections. Following are the key benefits of our Bhringraj Hair Oil are given below:
Nourishes hair and scalp while relaxing the mind
Controls hair fall
Improves hair growth and volume
Promotes Hair Growth And Cures Baldness
Treats Dandruff And Scalp Itchiness
Reduces Hair Fall
Stops Premature Greying Of Hair
Treats Scalp Infections
Repairs damaged hair
Promotes hair growth
Makes hair lustrous
Treats dandruff and dry scalp
Treats baldness and helps in hair growth
Why do People Choose Us?
Vive Cosmetics offers a wide range of products which includes creams, lotions, hair oils, shampoo, conditioners, sunscreen, and many more. We have an advanced manufacturing technique and a team of experts that are highly professional and experienced in their respective fields. For more details, feel free and contact us now or visit our official website.
ISO, WHO, and GMP-certified company
Timely delivery of the products
High-quality products
Having years of experience
Affordable Products
Contact Details of Vive Cosmetics
Company Name – Vive Cosmetics
Phone Number – +91 8699748774
Address – Plot No. 773, Sector 82, JLPL, Ind. Area, Mohali, and Punjab
Email Address – vivecosmetic@gmail.com
Explore More Private Label Cosmetic Third Party Manufacturing Services: